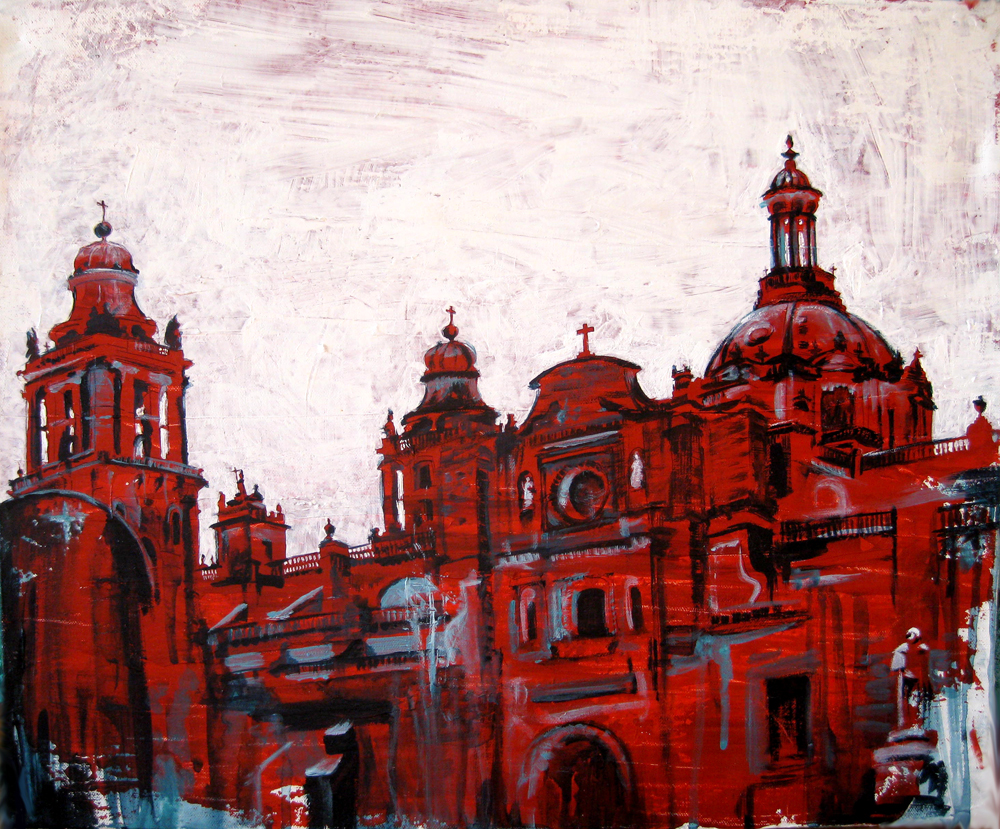 Many of the paintings and artwork featured on this site and throughout the space at Band of Bohemia are the original works of very talented local Chicago artist, Elizabeth Weber.

Elizabeth began painting as soon as she was able to get her fingers dirty. She was born and raised in Augusta, Georgia, and moved to Atlanta at age 16 to study painting and drawing at the Atlanta College of Art. In the middle of her schooling, the college merged with the Savannah College of Art and Design, pushing her to take time off to pursue a more intensive and unique way of painting. Living in her studio in Atlanta and painting full-time enabled her to build a body of work in the city for the next year, showing her paintings and drawings in numerous locations. She began accepting commissions for oil portraits and other paintings, and used these resources to perfect her ability to capture each image on canvas exactly as it was envisioned. This realistic painting-technique was so enjoyable that it began shaping her own style.
In 2006, she moved to Baltimore, Maryland in search of inspiration in a new region and found it on a sailboat. After days of aimless exploring, she found herself at the docks of the Inner Harbor just in time for a 160-foot schooner to cruise into its slip. The next day she moved aboard and started learning to sail as she trained to be a crew member. As more and more time was spent on the ship, her paintings began to change from whimsical collections of everyday inspirations to reflect gritty images of harbor life, ropes, boats, and water composed in a portrait-esque style. After the sailing season ended, she returned to the south for a solo exhibition at Beep-Beep Gallery in Atlanta, and then moved to Chicago to continue the evolution of her passion. She has shown her work throughout the Midwest at several locations, including galleries and in private collections, as well as assisting in murals, appearing as a guest artist, and participating in art festivals. Elizabeth has developed a wide-ranging number of designs in various media to help turn surroundings from ordinary into extraordinary. Her handcrafted art has an inspiring beauty that draws from a variety of influences, including the people in her life, Old World, and natural elements. She has lived in Chicago for six years.
For more information, please visit www.lizartist.com, or click any of the photos in the gallery above to be brought directly to her website.